Amerie's Singing Discovery
This lil piece was said by Amerie herself on her message board on her site....
www.amerie.net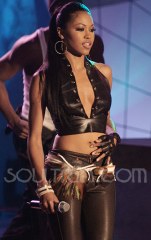 Hey! Well, Rich & I were introduced through a mutual friend, Ron DeBerry. He needed a female vocalist, and I needed production. So Ron passed him my number after I spoke to Rich on the phone. Later, we met in a McDonald's parking lot, by Howard Univ., and I listened to his tracks, and he listened to some songs that I wrote. We really excited after that meeting, and decided to work on a couple of songs. Fast forward a couple of months, and we were working with Rise Entertainment (Jerr Burroughs & Darryl Williams), and I had management (Ed Holmes of EHM), and we were up at Columbia for a meeting. And now, here we are. Rich and I have, we believe, a really special chemistry when it comes to making music. We just know each other really well, and we continue to surprise on another all the time. One of Rich's main goals were to change music by coming with a whole new, fresh sound, and I think he's done it!!




: ) Amerie


- Special Thanx to Amerie.......